Clicking with Confidence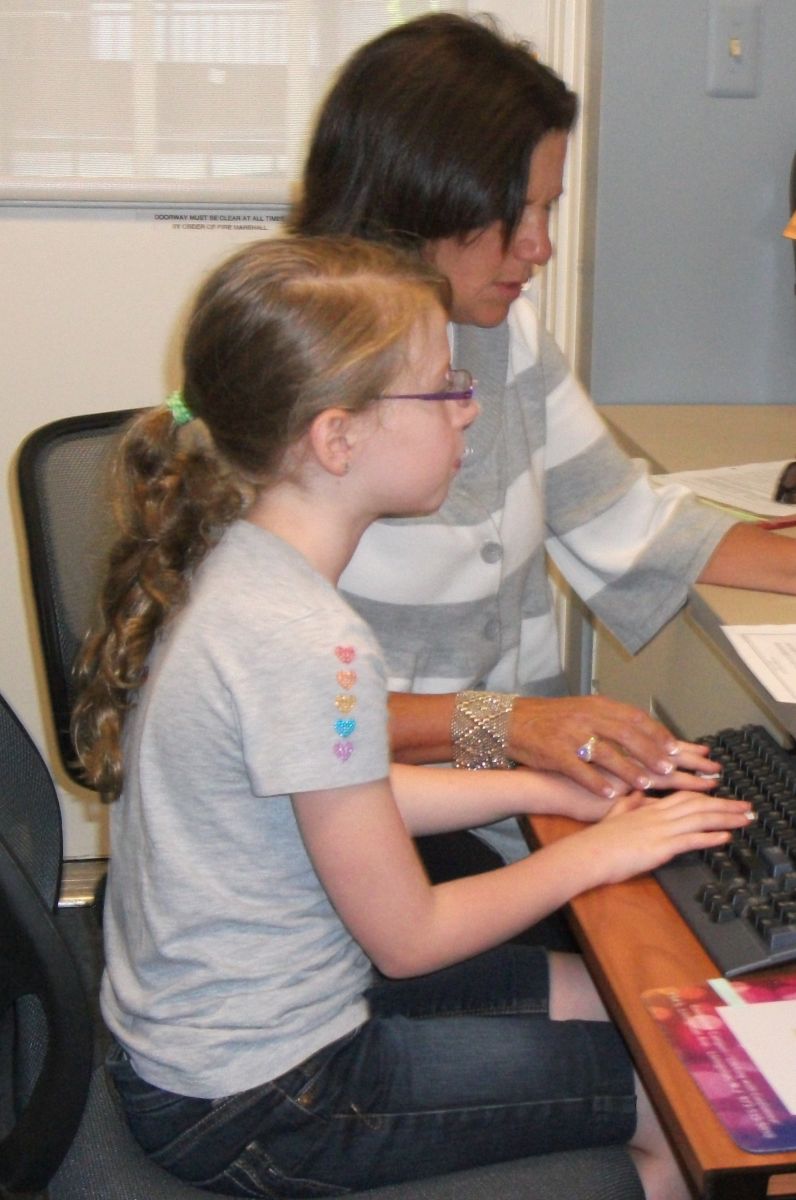 At Computer Campus, our educators provide specialized keyboarding lessons as well as computer enhanced organizational and study skills. The primary focus of lessons at Computer Campus is keyboarding training, particularly for students with learning, handwriting or attentional difficulties. Children who will benefit from greater computer skills are recommended to the program. Generally it is suggested for students from 3rd grade and up; however, exceptions do occur. It has also been used effectively with high school students and adults.
We also help students improve their study organization and writing abilities using the visual impact and assistive technology of computers and everychanging tools as a hook. We teach internet research skills that are necessary for being a successful student. Students are offered support by using APPs, Livescribe Pulsepen, Scanners and new, and everchanging, software to make notetaking and technology-based study skills fun and "state of the art".
Once a student is assessed for current computer skills, recommendations are made for instruction to facilitate improved organization using computers, internet research, writing skills enhanced by computer organizers, and Power Point Presentations. Training using the Neo 2 by Alphasmart and Co-Writer can also be arranged. Individualized, highly specialized technology evaulations can be arranged for a child who needs greater assisstive technology support.
Lessons are usually taught in a one to one setting, although siblings can occasionally be trained together by arrangement with the instructor. We sometimes offer group classes when we believe it will be effective for the participants involved.
Instructors are certified teachers and learning specialists, as well as occupational therapists, with sensitivity to the physical, emotional and attentional difficulties of our students. The close alliance of Computer Campus with Pediatric Potentials therapists provides support to accommodate specific challenges of the student and to enhance strategies to help the student achieve maximum success.